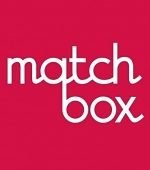 Screen Australia, SBS and Screen Australia's new Matchbox Pictures series 'Safe Harbour'. The 4 x one hour drama, Safe Harbour, explores how a single action can have a ripple effect. BMEG Actors Callum Aston and Ella Macrokanis play siblings Lachlan and Maddie.
Directed by Glendyn Ivin, "The story begins when a group of six friends embark on a yacht trip from Brisbane to Indonesia, a chance for adventure and to enjoy a holiday at the same time. The group is just a day's sail from their destination when something appears on the horizon. Another boat. The group come to the aid of a broken-down asylum seekers' boat, leading to a tragic series of events that return to haunt them four years later." –Match Box Pictures
Safe Harbour is currently shooting in Queensland and will be aired on SBS later this year.