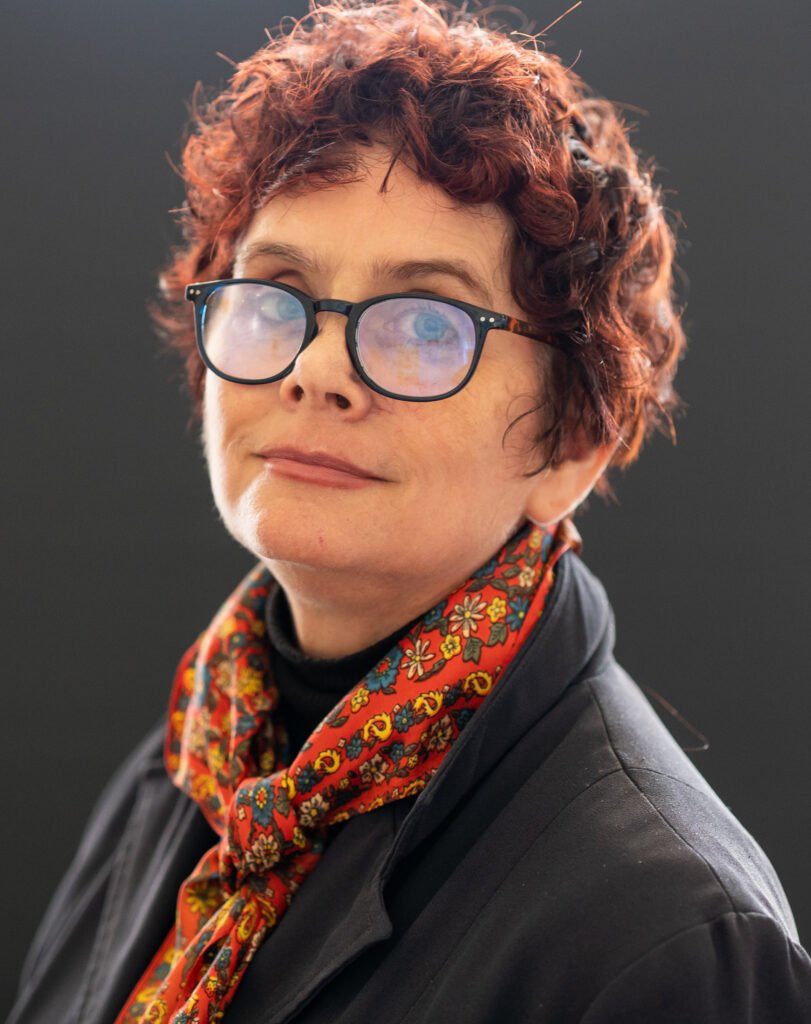 Chryssy Tintner
Chryssy is a Writer Director for screen and stage, who is the third generation in a family of creators and entertainers. A full member of the AWG and ADG, she is thrilled to work with BMEG. Her focus is on contributing to quality genre projects, and reaching a broad audience.
In LA, Chryssy worked as an intern at William Morris Endeavour before script development at Thompson Street Pictures, Fox 2000 20th Century Fox and Such Much Films. She was then a Script Development Executive in the Republic of Ireland for Metropolitan/ Octagon (Vikings) at Ardmore Studios. She developed screenplays for a slate of screen projects distributed by Focus Features, WT2, Scott Free, Shoreline Entertainment, and television channels RTE and TG4. Chryssy has written a number of commissioned scripts and was attached to direct Magnificat with actor Richard Harris for Ferndale Films until he passed away. She wrote and directed award-winning short films including Petrushka that screened at ten international festivals, was distributed by Tigris Films theatrically and licensed to Japanese TV. She has also directed live performance, including Seneca's Phaedra at the Sydney Opera House and The Seven Deadly Sins (Brecht/ Weill), funded by the Lotte Lenya Foundation in New York. Her first jobs were at Canberra Youth Theatre developing and directing musical theatre projects and at Canberra Girls Grammar, working as a drama/ music teacher where her students won the National Shakespeare Competition.
Chryssy is currently developing a slate of her own genre projects and is attached to direct two feature films: Songs of the Walking People by Teni Burns, an Irish Australian co-production; and her own screenplay Copperhead she will direct for producer Andrea Smith in LA. Chryssy has developed Blue Rose with Judi Levine of Such Much Films LA and director Ben Lewin for sales agent Arclight. Based at Fox Studios Australia until Disney acquired it, she has worked as a freelance script consultant, including on two AWGIE winners, best film Ra Choi (2006) and best animation on the pilot/TV series Metropius (2022). Chryssy has judged many script competitions, worked freelance for Script Central, film bodies, guilds, producers and run script labs in Australia and overseas.
Chryssy is a Performance Studies graduate of the University of Sydney and holds an MFA from the School of Cinematic Studies at the University of Southern California,where her mentors were Stacey Sher and Gareth Wigan at Columbia Tristar. She has trained screenwriters at UTS, Sydney and script developers with Screen Skills Ireland. Her fellowship work has supported emerging artists at Sydney Dance Company, Opera Australia and The Australian Ballet.