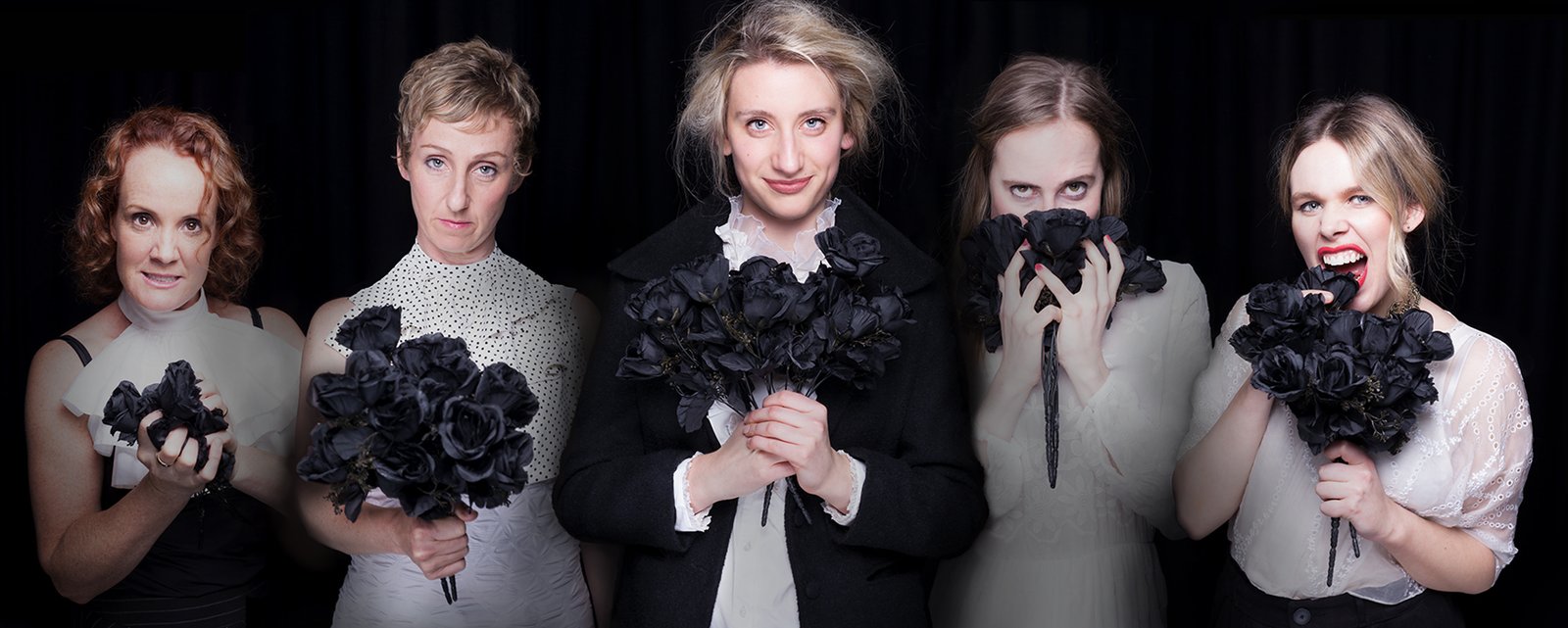 BMEG proudly represent Anna Rodway, Candace Miles and Madeline Nunn. ENTER OPHELIA at La Mama Theatre, Created by Essential Theatre, Three Birds Theatre & John Kachoyan.
ENTER OPHELIA
A near drowned damsel steps into the spotlight – a gothic black comedy about secrets, madness and mansplaining
In a world of mad men and murdering uncles, drowning never felt so good. A woman wanders an empty castle, clutching rotting flowers – told what to do, where to stand, what to think. No one really listens to her, no one really sees her.
Enter Ophelia is a darkly funny gothic riff imagining a vastly different future for our drowned damsel.
Two of Melbourne's most exciting indie theatre companies Essential Theatre and Three Birds Theatre come together to present the world premiere of a thrilling new exploration of femininity, isolation and silliness.
"Essential Theatre delivers the gravity and depth behind the words superbly, and electrify their modest space.  Shakespeare would be proud. ★★★★"
-Edinburgh Guide 2017
"Three Birds Theatre .. Sharp as a razor, very witty, very funny and beautifully directed with much visual humour"
-Stage Whispers 2016
An Essential Theatre & Three Birds Theatre Production
Direction & Dramaturgy by John Kachoyan
Created by Essential Theatre, Three Birds Theatre & John Kachoyan
Performed  by Amanda LaBonte, Sophie Lampel, Candace Miles, Madelaine Nunn and Anna Rodway
Image by Amanda Carr Creative