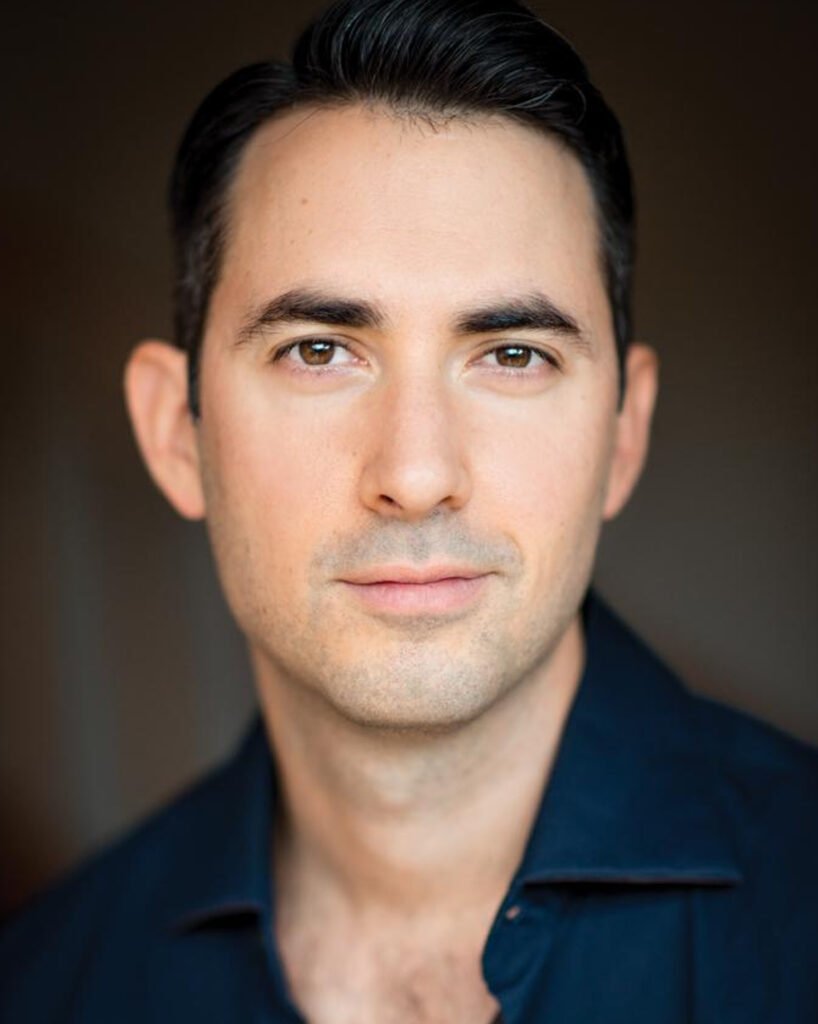 Adriano Cappelletta
Adriano is an actor, writer and theatre-maker based in Sydney. As a graduate of NIDA and Ecole Philippe Gaulier in Paris, he has presented work throughout Australia, Europe and New York.
In Our Blood, a four-part musical drama series inspired by Australia's radical response to AIDS in the early 1980s, and written by Adriano with Jane Allen and Jonathan Gavin, has just been produced by Hoodlum Entertainment and will air on ABCTV later this year.
Adriano is also known for his sketch comedy writing and in 2015 he created the comedy web series Ultimate Fanj, which premiered on ABC Iview as part of  The Fresh Blood new comedy initiative. His sketch comedy #NewParents received over 100k views on Facebook in 4 days and appeared on Channel 7's Sunrise and The Daily Edition.
Adriano's other work spans the full spectrum of theatre: cabaret, physical theatre, musicals, character comedy, stand-up, puppetry, improvisation, bouffon and clowning. Adriano creates work that is playful and satirical, touching on the pleasure and absurdity of life and communicating the magic and imagination of theatre.
In 2016, with fellow writers Holly Austin and Jo Turner, Adriano created Ruby's Wish which premiered at Belvoir as part of their 2016 Season. As a collective they were awarded The 2016 Philip Parsons Playwriting Fellowship to create a new work, Paradise for production in 2019.
In 2016 his solo cabaret This Boy's in Love was awarded First Runner Up Best Cabaret at Perth Fringe World, and in 2017 was awarded The Highly Commended Weekly Award at The Adelaide Fringe.
Individually and with Holly Austin he has created the hit comedy shows Cubbyhouse (The Public Theatre: New York, The Old Fitzroy, The Blue Room Theatre, Underbelly Arts Festival), Connie Chang's Cabaret Roadshow (Sydney Opera House, Melbourne Comedy Festival, The Vanguard, The Great Escape Festival, Sydney Comedy Festival) and Shane and Eddie: Picking Up the Pieces (Edinburgh Fringe Festival)
Merlynn Tong
Merlynn Tong is a playwright, screenwriter and an actor. She was a resident writer of La Boite Theatre in 2022 and the 2020 resident writer of Melbourne Theatre Company. Some of her playwriting credits include Golden Blood (Griffin Theatre & Melbourne Theatre Company), Antigone (adaptation, Queensland Theatre & Mercury Theatre, UK), Good Grief (Queensland Theatre), Legends [of the Golden Arches] (co-writer, co-director, Black Swan Theatre Company), Caesar (co-writer, La Boite Theatre), Blue Bones (Playlab Productions), Come to Where I am (Critical Stages Touring & Paines Plough Theatre Company, UK), SKIN (Dear Australia, Playwriting Australia) and Ma Ma Ma Mad (Wax Lyrical).
Merlynn has screen projects in development with Jane Campion and Charles Wu.
Her one-woman-show Blue Bones by Playlab Productions, in which she also performed, has won 6 Matilda Awards including the Lord Mayor Award for Best New Australian Work, Best Mainstage Production and Best Female Actor in a Leading Role. She is also the prize recipient of Screen Queensland's Stage to Screen pitch, The First 10 Pages 2.0. In 2023. Her work Golden Blood has been short-listed for a Victorian Premier Literary Award, NSW Premier's Literary Award, as well as Sydney Theatre Award (Best New Australian Work).
Some of her performances include Golden Blood (Griffin Theatre/ Melbourne Theatre Company), Blue Bones (Playlab Productions), Enlightenment (Elbow Room), New Babylon (Brown's Mart Theatre), White Pearl (Sydney Theatre Company & National Theatre of Parramatta), The Shot (Queensland Theatre, The Scene Project), Top of the Lake: China Girl (BBC & Sundance Films, Jane Campion), The Mathematics of Longing (La Boite Theatre), The Lost Lending Library (Punchdrunk & Imaginary Theatre), Hotelling (Bleached Arts), Bitch: Origin of the Female Species (Brisbane Festival), Viral (Shock Therapy Productions), Straight White Men (La Boite Theatre) and Hot Brown Honey (Judith Wright Centre).
Joelene Crnogorac
Joelene Crnogorac is an actor, writer and director. She has lived and breathed filmmaking since she was 13 years old when she got her break as a young actress in the acclaimed children's television series Round the Twist. Joelene is inspired by bold female characters and is passionate about bringing big-swinging, irreverent, female driven comedy to our small screens.
Most recently she was nominated for an ADG Award for Best Director of an Online Comedy Series Episode for her female web comedy All the Way to the Top – which she wrote, produced and directed. All the Way to the Top has screened in the following international festivals: Houston Comedy Film Festival (WINNER BEST COMEDY SERIES EPISODE), Portland Comedy Film Festival (WINNER BEST ACTRESS), Toronto International Women Film Festival, New York Lift-Off Film Festival, HollyShorts LA, Los Angeles LiftOff Film Festival, Sydney Web Fest and Byron Bay Film Festival.
As a one-act play, All the Way to the Top has been staged across numerous theatres debuting at the Victorian Arts Centre in Melbourne, followed by the Seymour Centre in Sydney, Stella Adler Theatre in Hollywood and the Pico Playhouse in Los Angeles.
Joelene has also directed Australian comedienne and Barry Award nominee Kate McLennan in her one-woman show The Enthusiasts, for the Melbourne International Comedy Festival.
Joelene is part of the all-female filmmaking team the Heroines Collective who are in development on their TV series Rising Tide.
Website: https://www.joelene-c.com
All the Way to the Top link: https://www.youtube.com/channel/UC3XHiiryoNF93XsTd6s2chg
Heroines Collective: https://www.heroinescollective.com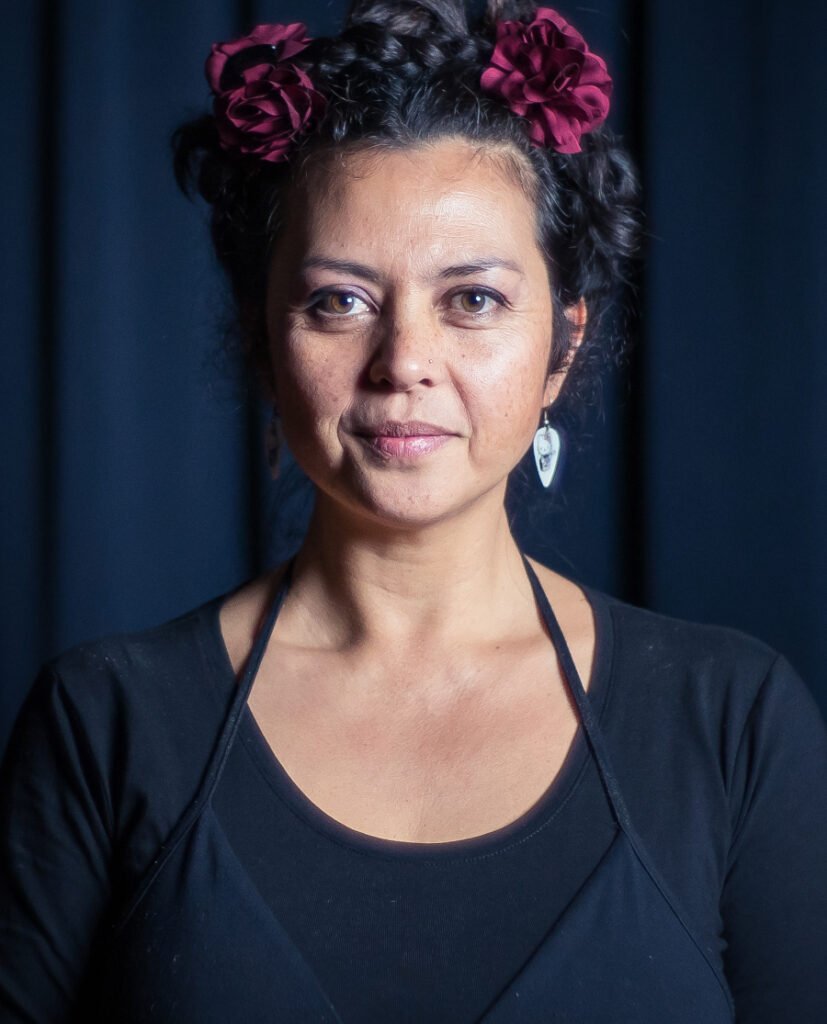 Katrina Irawati Graham
Katrina is a screenwriter and playwright. She works in many genres including feminist horror, crime, drama and children's stories.
Her Indonesian ghost story, White Song, is written from the ghost's perspective. It is part of Australia's first all-female directed horror anthology, Dark Whispers, (SBS On Demand). Raesita Grey, the feature film of that story, was developed through Screen Queensland's IncuBAIT horror initiative.
Her supernatural play, Siti Rubiyah, is set in the jungles of Sumatra. It has been developed through the Playwriting Australia/Contemporary Asian Australian Performance (CAAP) LOTUS program, has included support from Sydney Festival, STC's First Draft and La Boite's Highway program. Katrina has recently adapted Siti Rubiyah as a feature film script with funding from Screen Queensland. Katrina's second play, Bi Empat, is a semi-autobiographical, magical realist play born during Playlab's Incubator program and developed during LaBoite's Highway festival.
She has written two online award-winning crime series: SCOUT (Best Mystery/Crime NY WebFest; Best Foreign Series Vancouver WebFest, screened ABC iView) and Crime and Justice which was embedded in University of Queensland's MOOC The Psychology of Criminal Justice (Harvard/MIT's EdX Award).
Mother Tongue is an antiracist midwifery drama online series developed through AFTRS Talent Camp and SBS Digital Originals.
Katrina has worked as a dramaturg for projects with Queensland Theatre and Playwriting Australia. She ran the writers' room for Namaste Yoga as part of ABC/Screen Australia Kaleidoscope Project. She was also part of the writers' room for SBS Digital Originals' Chinese Malaysian horror webseries, Confinement.
Katrina taught screenwriting at QUT for fifteen years. She has been a selector on multiple film festival competitions including Betty Roland's NSW Premiere's Award prize for screenwriting.
Katrina is a co-founder and previous chair of Women in Film and Television (WIFT) Australia. She also serves on the WIFT International board representing six continents. She is Chair of Screen Queensland's inaugural Equity and Diversity Taskforce. She celebrates her Indonesian-Australian heritage and champions diversity.
Shideh Faramand
Shideh Faramand is an award-winning writer, director, actor and producer, currently residing in Toowoomba, Queensland.
Her short films A Reluctant Bride and Amalia Lucia Gomez is Gluten Intolerant (see links below) have screened at festivals to audiences across Australia, North America and Europe, as well as being broadcast on national television in Romania and Sweden.
In 2016, Shideh was chosen as one of Screen Australia's Gender Matters recipients for the development of her debut feature film Sheeda with Producer Kirsty Stark of Epic Films and in 2022, Shideh was appointed to Screen Queensland's Equity and Diversity Taskforce.
With her current feature film in development I Love You, I Miss You, I Kiss You, Shideh was chosen to represent Australia at the Women in Film and Television International Worldwide Pitching Competition, which earned her a special mention. She is a recipient of Screenworks' 2023 Career Pathways Program- Inside the Writers Room, which will see her spend time at Tony Ayres Productions.
Shideh is an active member of WIFT, Screen Vixens, the Australian Directors Guild, Australian Writers Guild and is a founding member of Raising Films Australia, committed to supporting positive changes towards a more family-friendly industry.
Passionate about creating strong female driven content and diverse stories, Shideh is currently developing several film and television projects under her newly founded company, Immigrants Daughter Production House, reflective of the ever-changing face of Australia.
A Reluctant Bride– Link to watch
Amalia Lucia Gomez is Gluten Intolerant – Link to watch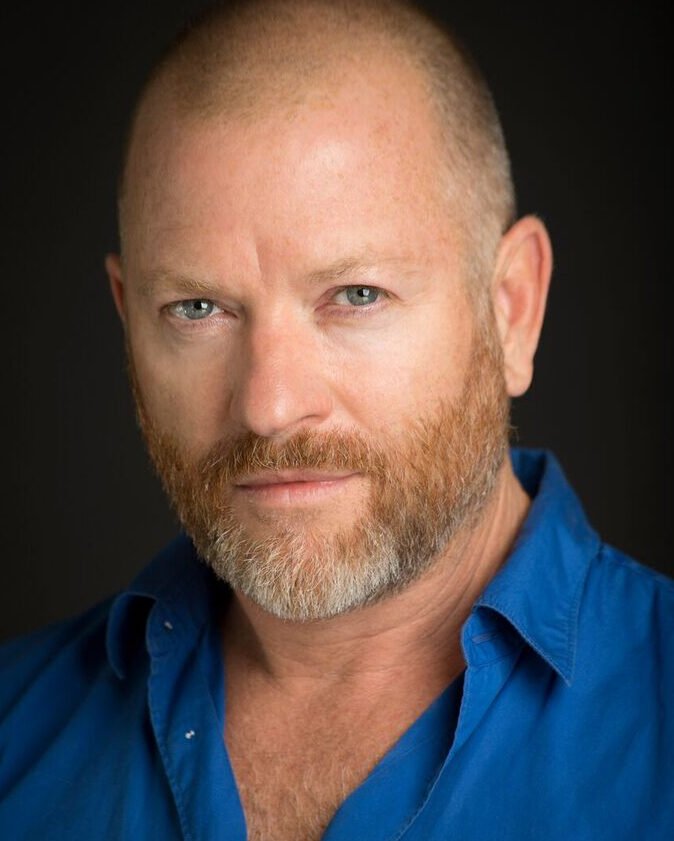 Liam Burke
Liam Burke was born and bred in Brisbane and made his professional debut with Queensland Theatre in A Midsummer Night's Dream and Gypsy. His performing career took him to London's West End and Broadway where he was Creative Assistant to Susan Stroman. He went on to study Creative Writing at the State University of New York (Porter Leach Fellowship) and screenwriting at UCLA. He was Producer's Assistant at Timeline Films (Los Angeles) and worked for The Mary Pickford Institute teaching film education to the Los Angeles Unified School District. Here he worked on documentaries about silent film stars and was assistant editor on The Woman with the Hungry Eyes (The Theda Bara story). As a journalist Liam has written for The Santa Barbara News Press, Standard-Examiner and Noozhawk to name a few. He has had poetry and short stories published in The James White Review and won first prize for his Spoken Word at the Nuyorican Poet's Cafe, NYC.
Liam's stage play Goodbye Norma Jeane about the Hollywood dance maker Jack Cole received a Matilda Award nomination in 2014. His first play The Tall Poppies about Sir Robert Helpmann received at a reading at the Old Vic in London in 2010 and his television series Helpmann is based on this play. He also wrote Neptune's which had success in short play festivals in Los Angeles, Melbourne and London and which was subsequently made into a short film (Official Selection Montreal Independent Film Festival and Best Shorts USA). Liam recently adapted and directed the Spanish romantic comedy Smiley for Brisbane Pride, written by playwright Guillem Clua, it is now a Netflix series.
Liam is a proud member and Queensland committee member of the Australian Writer's Guild and a member of the Screen Actor's Guild/AFTRA.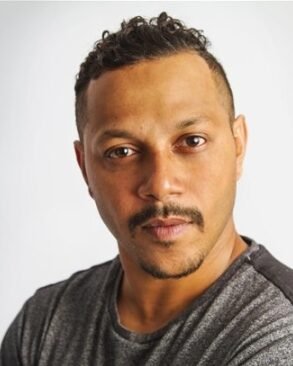 Gabriel Willie
Gabriel is a proud Wulli Wulli man born and raised in Rockhampton Queensland. He is an actor, comedian, writer and film-maker who has been working in the film industry for over 11 years. His writing credits include multiple episodes of Season 3 and 4 of Black Comedy (Scarlett Pictures) but he is probably best known for his comedic video sketches on Youtube with a character he created called The Bush Tucker Bunjie. In 2022, he co-wrote, directed and starred in the comedic short Long Black alongside Steph Tisdell and also co-wrote and hosted No Offence! for Jibber Jabber TV.
Gabriel's Indigenous heritage and Culture are a very important part of who he is as a performer and creator. He still performs as a traditional dancer and didgeridoo player for the Yugambah Aboriginal Dancers.
Link to Long Black comedy short:
https://spaces.hightail.com/space/TfiHWg5h6t
David Adlam
David Adlam is an actor, writer and director. He grew up in Hobart, Tasmania, where he began acting in theatre at a young age. The most notable of the productions he starred in was the world premiere of For the Term of His Natural Life.
David moved to Sydney to study film production at The University of Technology. His graduate film, Tape Over Me, appeared in festivals both in Australia and overseas, including the St. Louis International Film Festival. He also received an ATOM Award for his short musical comedy film, The Janitor.
David is currently developing a comedy series in collaboration with celebrated author Mark Isaacs (The Undesirables, The Kabul Peace House) titled Jumping the Queue – a dangerously hilarious sitcom tackling the world's most controversial issue: immigration.
David's short film, Knight on the Rim, is currently in post-production and his acting credits include the hilariously black comedy horror feature Two Heads Creek.
Mark Isaacs
Mark Isaacs is a writer, author, researcher and community worker. He tells stories of conflict and displacement, using his writing, his photography and his community work to connect people with issues all over the world, and to encourage and facilitate action. His first book, The Undesirables: Inside Nauru (2014), is an account of his work with asylum seekers in Nauru, one of Australia's notorious offshore detention centres. His second book, Nauru Burning (2016), follows up The Undesirables with an investigative report on human rights abuses on Nauru.
In 2016, Mark conducted an investigation into deportations to Afghanistan with the Edmund Rice Centre. The published report, titled 'Responsibility to Protect', paved the way for Mark's later writings in Afghanistan. Mark appeared in Eva Orner's 2016 documentary Chasing Asylum and has written for Foreign Policy, World Policy Journal, Huffington Post, New Internationalist, Mamamia, New Matilda and VICE.
Mark is currently developing a comedy series in collaboration with David Adlam titled 'Jumping the Queue' – a dangerously hilarious sitcom tackling the world's most controversial issue: immigration.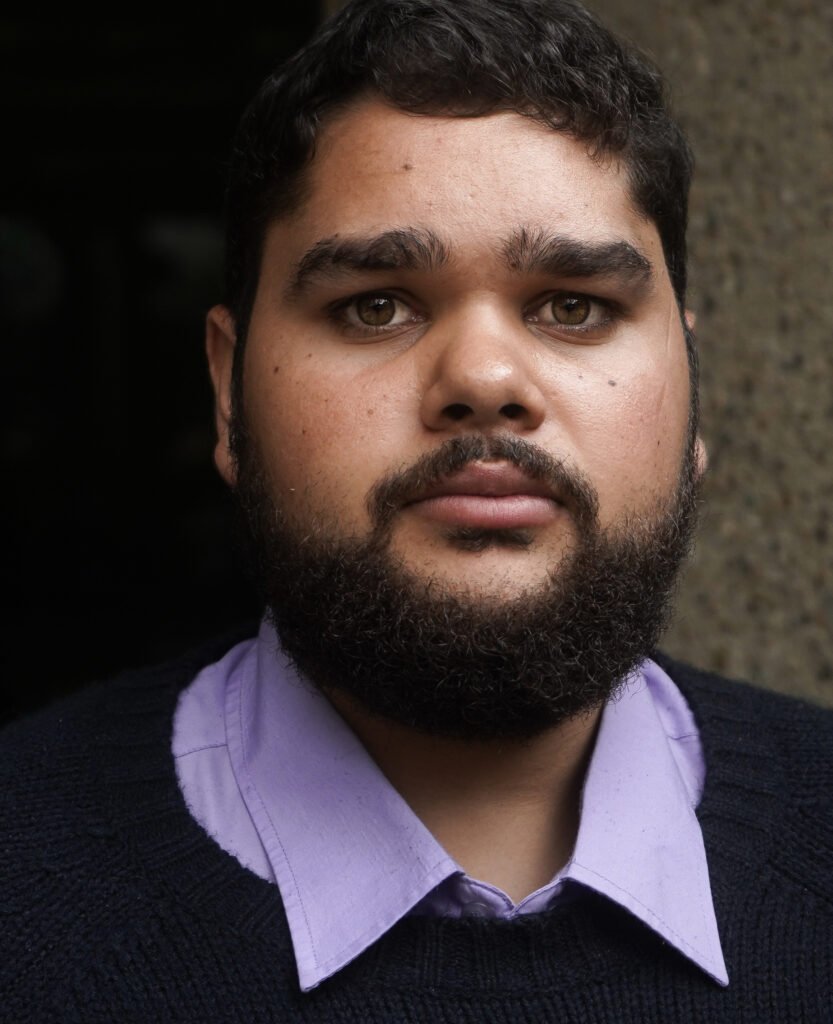 Waverley Stanley Jr.
Waverley is a Gumbaynggirr, Barunggam Birri Gubba man currently living in Brisbane. He has been an avid performer in the Brisbane poetry scene as well as acting in TV shows such as Cleverman and Harrow. He is an aspiring writer and playwright and in 2019 was apart of Playlab's and QPAC's emerging playwright program, Sparks as well as La Boite's 2020 program, Assembly. He is writing for projects such as The Painters – the next great Australian comedy, and Project Coming Home – a limited series that tells the story of Rose, a stolen generations survivor tracing her roots back home.
Rowena Mohr
Rowena is a Queensland native who grew up on the Darling Downs. Her first love was performing and after completing a performing arts degree at USQ (then DDIAE) she wound up with lead roles in a number of television shows – Starting Out, Carson's Law, Flying Doctors and Neighbours – all filmed in Melbourne.
As a complement to acting, she began writing and producing her own theatre shows and staged productions in Melbourne, London and Edinburgh with The Great Big Opera Company and her own company Pre-Paradise Productions before returning to university to undertake a degree in Literature, Critical Studies and Creative Writing (studying under Alex Miller) at LaTrobe University.
Since then Rowena has employed her extensive knowledge of the performing arts in her job as a theatrical agent while writing in her spare time. She has published two Young Adult novels – My Life and Other Catastrophes Allen & Unwin (2008), A Letter From Luisa Allen & Unwin (2009) and her TV series for teens – Sanctuary – was recently optioned by Mad Dan Productions who are currently in the process of securing funding and co-producers.
Rowena has also been working on a black comedy/ drama series Kill Your Darlings and a holiday rom-com A Roadhouse Christmas.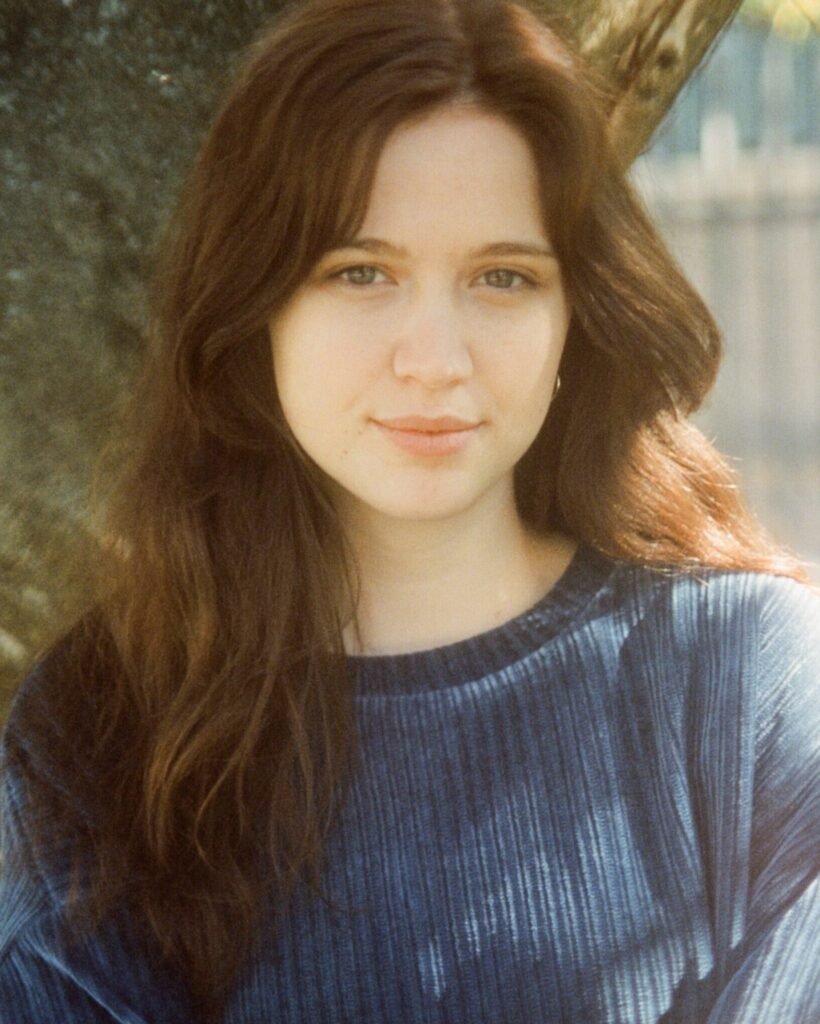 Miranda Michalowski
Miranda Michalowski (she/her) is a multidisciplinary writer and performer living on Gadigal
land, in Sydney. She is passionate about telling queer and female-driven stories with humour and heart.
Miranda graduated with Honours in Theatre and Performance Studies from UNSW in 2022, having
completed her thesis on female coming-of-age representations in contemporary theatre.
In 2021, she was selected as one of 20 young writers from across Australia for the prestigious ATYP National Studio, where she met her current mentor, Lewis Treston.
Her coming-of-age play, Young Bodies/Somebody's, debuted at Flight Path Theatre in 2022 and is published by Playlab Digitals. Her second play, Saturday Girls, was shortlisted for the 2022 Rodney Seaborn Playwright's Award and will debut at Belvoir Downstairs in August 2023.
Miranda has additionally trained in comedy writing with Marcel Blanch De-Wilt, and has performed at comedy nights including 'Yeah the Girls'.
She is currently developing a new dark comedy monologue, Macaroni and Dead Things, in collaboration with KXT Bakehouse's Vault program, as well as developing a 30-min TV pilot adaptation of Saturday Girls.
Having worked as a notetaker with HardyWhite Pictures and observed rooms at Jungle Entertainment, Miranda is eager to develop her voice in the world of screen storytelling.