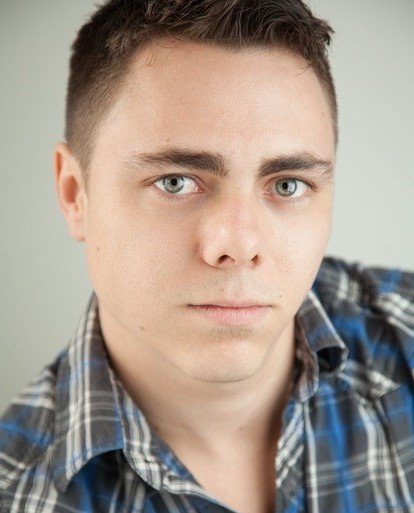 Raymond Milner
Raymond Milner is an award nominated Scenic Designer working across theatre, dance, opera, festivals and exhibitions. Raymond graduated from the University of Southern Queensland with a Bachelor of Theatre Arts in 2009 and in 2014 achieved a Diploma of Interior design from CATC Design School. In his career he has worked with Queensland Theatre, Brisbane Festival, Brisbane Powerhouse, Events Tourism Queensland and the State Library of Queensland along with many independent artists including; Understudy Productions, THAT Production Company, Old Fashioned Production Company, EG Productions, Diane Gough Productions and Pentimento Productions.
In 2015 he was nominated for a Matilda Award; Best Design (set and costume) for his work on Pentimento Production's Heavenly Bodies.
Recent credits include: Becoming Bill – Old Fashioned Production Company 2019; Kill Climate Deniers – THAT Production Company and Metro Arts 2019; Season Of Contemporary American Plays 2019 (The Ladies and Sons of the Prophet) – Queensland University of Technology; Six Hundred Ways to Filter a Sunset – Queensland Theatre 2018; Bare – Understudy Productions 2018 and Poison – EG Productions 2018.
Selected Credits: Breaking the Code – QUT; The New Black – Follies Productions; Boys of Sondheim, A Very Naughty Christmas The Second Coming – Understudy Productions; Cosi – Beenleigh Theatre Group; Two Weeks With The Queen – THAT Production Company; Les Miserables – Savoyards Musical Theatre;
"Recognition should also be given to local talent, Raymond Milner for the ingenious artistic set design. At first, it may appear simple and minimalistic, perhaps to focus attention on the complex artistic expression of grief. However, when you come to realise what the rings of circles on the ground symbolise, the stage then becomes another imaginary layer of grief " Helen McDonald – Weekend Notes – (Poison – EG Productions)