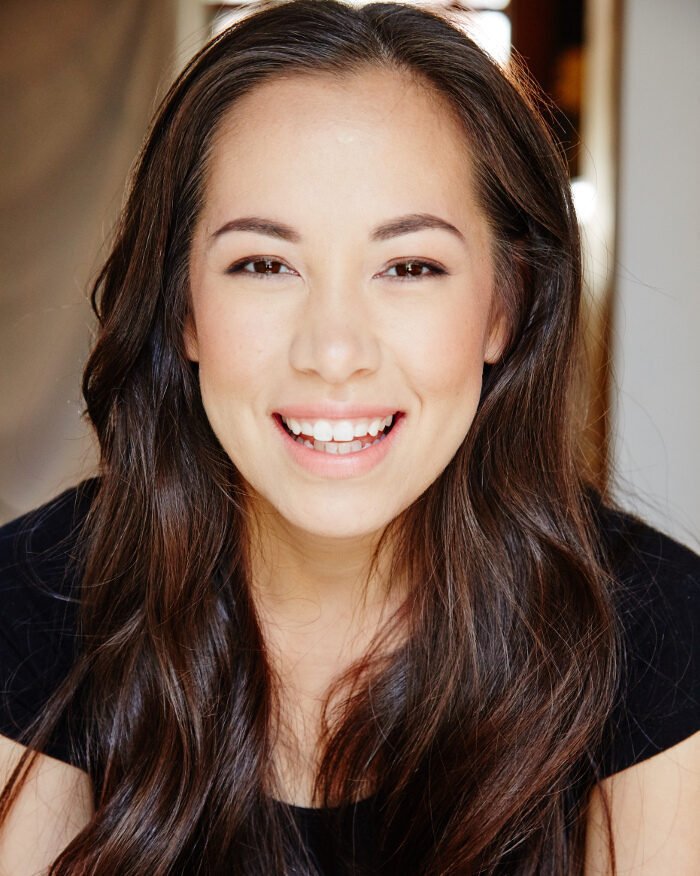 Courtney Stewart
Courtney Stewart is a Director, Actor, Dancer and Teaching Artist. She is currently Artistic Director at La Boite Theatre in Brisbane.
Courtney has worked on a number of productions and developments of new Australian work such as Single Asian Female by Michelle Law, A Ghost in My Suitcase by Vanessa Bates, Australian Graffiti by Disapol Savetsila, This Witch by Shari Indriani, Siti Rubiyah by Katrina Irawati Graham and Barbaric Truth by Jordan Shea.
Courtney was also the Assistant Performance Director for the City of Sydney 2016 Chinese New Year Lunar Lantern Festival.
As a dedicated Teaching Artist, Courtney has worked with Sydney Theatre Company, NIDA and the Museum of Applied Arts and Sciences, specialising in producing and facilitating creative, EdTech and special access workshops in the areas of drama, film-making, editing, music, coding, Virtual and Augmented reality, robots for space exploration and physical computing.
Courtney is a proud member of MEAA and is the Secretary of the Equity Diversity Committee and a delegate to the National Performer's Committee.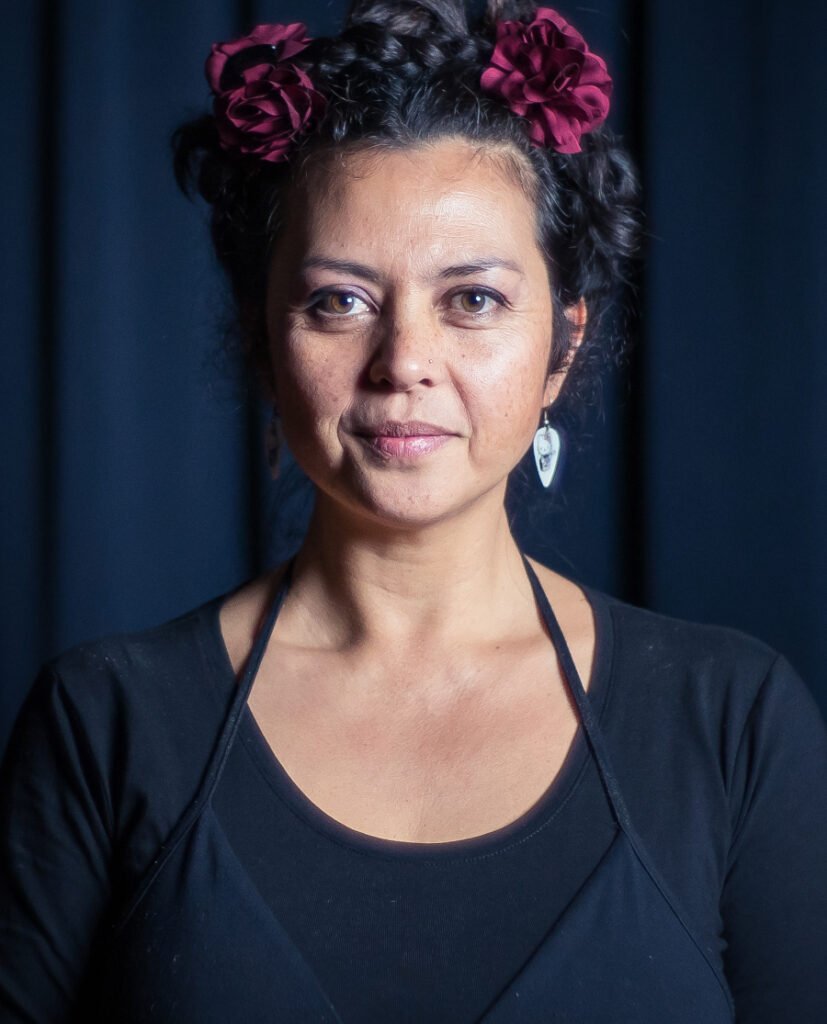 Katrina Irawati Graham
Katrina is a self-taught screen director working across genres including feminist horror, crime and drama. She recently worked alongside Peter Andrikidis to co-direct Bali 2002, a STAN Originals drama series about the devastating Bali bombings and the search for healing, justice and meaning.
Her debut short film, In God's Name, was nominated for Best New Female Filmmaker at the Queensland New Filmmaker Awards. Her Indonesian ghost story, White Song, is part of Australia's first all-female directed horror anthology, Dark Whispers, which screened on SBS On Demand. White Song screened at the New York Asian American Film Festival, Monster Fest, Final Girl Film Festival and the Tasmanian female dark genre festival Stranger with my Face.
Katrina is known for her inclusive, collaborative directing style. Her empathy and clarity of vision enable her to draw grounded performances from her actors. Passionate about cultural safety on set, she believes that the director's role is to take the heart of the story and connect it to the heart of the audience.
Katrina is a co-founder and previous chair of Women in Film and Television (WIFT) Australia. She also serves on the WIFT International board representing six continents. She is Chair of Screen Queensland's inaugural Equity and Diversity Taskforce. She celebrates her Indonesian-Australian heritage and champions diversity.
Shideh Faramand
Shideh Faramand is an award-winning writer, director, actor and producer, currently residing in Toowoomba, Queensland.
Her short films A Reluctant Bride and Amalia Lucia Gomez is Gluten Intolerant (see links below) have screened at festivals to audiences across Australia, North America and Europe, as well as being broadcast on national television in Romania and Sweden.
In 2016, Shideh was chosen as one of Screen Australia's Gender Matters recipients for the development of her debut feature film Sheeda with Producer Kirsty Stark of Epic Films and in 2022, Shideh was appointed to Screen Queensland's Equity and Diversity Taskforce.
With her current feature film in development I Love You, I Miss You, I Kiss You, Shideh was chosen to represent Australia at the Women in Film and Television International Worldwide Pitching Competition, which earned her a special mention. She is a recipient of Screenworks' 2023 Career Pathways Program- Inside the Writers Room, which will see her spend time at Tony Ayres Productions.
Shideh is an active member of WIFT, Screen Vixens, the Australian Directors Guild, Australian Writers Guild and is a founding member of Raising Films Australia, committed to supporting positive changes towards a more family-friendly industry.
Passionate about creating strong female driven content and diverse stories, Shideh is currently developing several film and television projects under her newly founded company, Immigrants Daughter Production House, reflective of the ever-changing face of Australia.
A Reluctant Bride– Link to watch
Amalia Lucia Gomez is Gluten Intolerant – Link to watch

Des James
Des James is a professional director, producer, actor and arts educator whose interests are diverse and extensive and cover a wide range creative work including developing and staging new writing, innovative performance works and classic works (Shakespeare)realised in the context of contemporary production.
Des has worked as a Producer for The National Theatre in London and as a Director and Associate Artistic Director of The Bell Shakespeare Company, where he produced and directed a wide range of productions and creative projects for audiences of all ages across Australia, the UK Singapore and Malaysia.
Des has directed and acted for some of Australia's leading professional theatres including the State Theatre of South Australia, NIDA, The Riverina Theatre Company, Patch Theatre, La Boite and many others.
He has also acted extensively in television, film and for advertising throughout his diverse career.
Des has written for the stage, adaptated works from other mediums including the first stage production of Storm Boy for Bell Shakespeare which toured Australia for 2 years. Des has produced and directed many contemporary plays, music theatre productions and classic works. He is above all passionate about innovative approaches to live theatre.
"My experience in developing new work and nurturing original voices is an ongoing commitment and something I regard as a priority. I aspire to become involved with ideas and projects that encourage a greater understanding of humanity, contemporary society and culture."
Des is a graduate of the National Institute of Dramatic Arts and holds a Masters Degree in Theatre and Film studies from the University of New South Wales. He is also a qualified Drama teacher and has worked extensively in tertiary and secondary institutions.
Joelene Crnogorac
Joelene Crnogorac is an actor, writer and director. She has lived and breathed filmmaking since she was 13 years old when she got her break as a young actress in the acclaimed children's television series Round the Twist. Joelene is inspired by bold female characters and is passionate about bringing big-swinging, irreverent, female driven comedy to our small screens.
Most recently she was nominated for an ADG Award for Best Director of an Online Comedy Series Episode for her female web comedy All the Way to the Top – which she wrote, produced and directed. All the Way to the Top has screened in the following international festivals: Houston Comedy Film Festival (WINNER BEST COMEDY SERIES EPISODE), Portland Comedy Film Festival (WINNER BEST ACTRESS), Toronto International Women Film Festival, New York Lift-Off Film Festival, HollyShorts LA, Los Angeles LiftOff Film Festival, Sydney Web Fest and Byron Bay Film Festival.
As a one-act play, All the Way to the Top has been staged across numerous theatres debuting at the Victorian Arts Centre in Melbourne, followed by the Seymour Centre in Sydney, Stella Adler Theatre in Hollywood and the Pico Playhouse in Los Angeles.
Joelene has also directed Australian comedienne and Barry Award nominee Kate McLennan in her one-woman show The Enthusiasts, for the Melbourne International Comedy Festival.
Joelene is part of the all-female filmmaking team the Heroines Collective who are in development on their TV series Rising Tide.
Website: https://www.joelene-c.com
All the Way to the Top link: https://www.youtube.com/channel/UC3XHiiryoNF93XsTd6s2chg
Heroines Collective: https://www.heroinescollective.com